Pediatric Office at White Oak Pediatric Associates
Our friendly, knowledgeable staff works hard to make your visits to our office as smooth as possible. We've provided helpful information about our office on this page, including directions, hours, insurance and billing, payment options and financing.
Raleigh, NC Pediatrician
White Oak Pediatric Associates
4414 Lake Boone Trail Suite 103
Raleigh, NC 27607
(919) 787-0266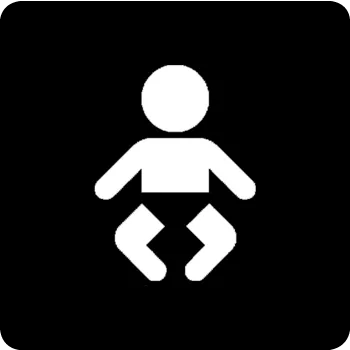 Call For Pricing
Office Hours
| | |
| --- | --- |
| Monday: | 07:30 AM - 05:00 PM |
| Tuesday: | 07:30 AM - 05:00 PM |
| Wednesday: | 07:30 AM - 05:00 PM |
| Thursday: | 07:30 AM - 05:00 PM |
| Friday: | 07:30 AM - 05:00 PM |
| Saturday: | 08:30 AM - 12:00 PM |
| Sunday: | closed |
Appointments
We pride ourselves on offering excellent medical care and working together with our patients and families to attain optimal physical, mental and developmental health with mutual respect, open lines of communication and ongoing commitment to the provision of the highest quality healthcare that meets the patient needs.

For your convenience, our office is open Monday through Friday, 7:30 a.m.-5 p.m. We are also open Saturday from 8:30 a.m.-12:00 p.m. Same day appointments are available. We know that your time is as valuable as ours, and we make every effort to honor all of our commitments. You can help by arriving 15-20 minutes prior to your scheduled appointment time to check-in and process any paper work. We request that you call our office at 919-787-0266 if you must be late or need to cancel or reschedule an appointment.

After Hours Instructions
If you have any questions about your child medical care or a current medical concern, you may call our main number at (919) 787-0266 and speak to our triage nurse. We attempt to return all calls received before 3 p.m. on the same business day. Messages left on the triage nurse line after 4 p.m. may be returned the next business day. After hours and holidays, call (919) 787-0266 and your call will be forwarded to our nurse advice line. A nurse will take your call, offer medical advice and direct treatment of your child.
Insurance and Billing
White Oak Pediatrics accepts the following insurance plans:
Aetna
BCBS (including the State Health Plan)
Cigna
Medcost
PHCS
Tricare
United Healthcare
The physicians and staff of White Oak Pediatrics look forward to participating in the medical care of your child. We eagerly await the opportunity to address any concerns you may have about our practice and the health of your child. At White Oak Pediatrics , you and your family are very special to us. We want you to feel free to call on us for any need you may have. Call us today at (919) 787-0266 to schedule an appointment.
Payment Options
We accept checks, cash or credit cards. We also offer a flexible payment plan. Please see our Financial Coordinator for details. We are happy to file insurance for your reimbursement as long as you are free to choose your own pediatrician.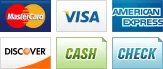 Office Policies
Effective January 1, 2013
Office Hours: Our office is open Monday-Friday, 7:30 a.m.-5 p.m., Saturday, 8:30 a.m.-12:00 p.m.

Appointments: We offer same-day appointments for sick visits and urgent illness. Please arrive 15 minutes prior to your scheduled appointment to allow us adequate time to properly check you in. If you have a change of address, contact number or insurance, please inform the front desk at check in.

After-Hours and Emergencies: If you have a life-threatening emergency, call 911 immediately. Our answering service is available after hours, weekends and holidays for your convenience. They can offer medical advice and contact the physician on call.

Cancellations/Rescheduling: We require 24-hour cancellation notice. If you cannot keep a wellness examination appointment, we require your cancellation notice no later than 48 hours prior to your scheduled appointment to allow us time to fill your timeslot. We will charge a $25 non-cancellation fee if your notice is not received 24 hours prior to your scheduled appointment and 48 hours prior to your scheduled wellness examination appointment.

Running on time: We know your schedule is busy and that your time is valuable. Our physicians make every effort to keep on schedule. If you have been waiting more than 20 minutes and have not been advised of a delay, please speak to the receptionist to ensure that you have been properly checked in. Patients are seen in scheduled order, with few exceptions. Patients arriving more than 10 minutes after their scheduled appointment may be asked to reschedule.

Prescriptions and Refills: The best time to get a prescription refilled is at your appointment. If you need a refill, and your current bottle indicates that you have refills remaining, please contact your pharmacy. Please note if you are due for a med check you must be seen for a refill. Please allow up to 48 hours for us to process your refill request.

Collections: Statements not paid within 60 days begin our collection process. After 60 days, the balance due will be referred to our collection agency and a collection fee will be added to the balance due. Please contact our billing department for questions and payment arrangements.

Medical Records Fee: Healthport is a company we outsource to copy our medical records. A fee is charged for copying records.

Financial Policy: We accept cash, checks, Visa, MasterCard, American Express and Debit for your convenience. Co-pays, co-insurance, deductibles and non-covered services cannot be waived by our office, as it is a requirement placed by your insurance carrier. Payment is due at time of service.